Book your Financial Ads with Malayala Manorama Instantly Online
Malayala Manorama Finance is the regional Financial Pullout of Kerala. It records all the ups and downs of the Stock Market, the up and coming finance companies in the state and other economic news like new economic reforms and tax reforms etc. making it ideal to advertise your finance company, new finance schemes and benefits!!!
PUBLISHING DAYS
Booking Deadline
Minimum Size
PUBLISHING DAYS
Minimum Size
Where is Financial published from ?
LOCATIONS
---
Location
Publishing Days
Ad Rate Starting From
Kottayam
All Days

Rs.

575 /sqcmBOOK NOW
Kochi
All Days

Rs.

840 /sqcmBOOK NOW
Trivandrum
All Days

Rs.

560 /sqcmBOOK NOW
Kozhikode
All Days

Rs.

400 /sqcmBOOK NOW
Thrissur
All Days

Rs.

435 /sqcmBOOK NOW
Kollam
All Days

Rs.

365 /sqcmBOOK NOW
Alappuzha
All Days

Rs.

350 /sqcmBOOK NOW
Pathanamthitta
All Days

Rs.

375 /sqcmBOOK NOW
Malappuram
All Days

Rs.

345 /sqcmBOOK NOW
Palakkad
All Days

Rs.

355 /sqcmBOOK NOW
Kannur
All Days

Rs.

350 /sqcmBOOK NOW
Bangalore
All Days

Rs.

115 /sqcmBOOK NOW
Chennai
All Days

Rs.

90 /sqcmBOOK NOW
Mumbai
All Days

Rs.

105 /sqcmBOOK NOW
Delhi
All Days

Rs.

100 /sqcmBOOK NOW
Innovation Option
ADVERTISING INNOVATIONS
---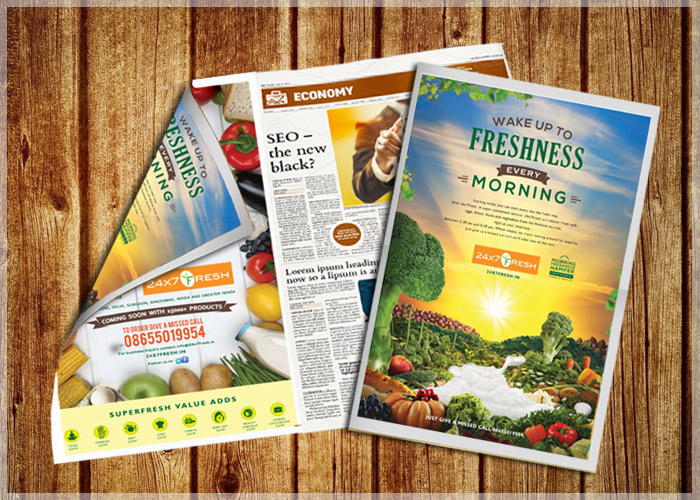 Jacket Full Page Ad
33cm x 52cm
These display ads are placed on the Front Page of the newspaper on both the sides. They are available in the dimensions of 33 cm X 48cm
Half jackets Ad
16.5cm x 52cm
These display ads appear on half of the front page in a newspaper. Half-Jacket ads are available in 16.5 cm X 52 cm dimensions.
Book Mark Ad
3cm x 52cm
Bookmark ads peek out of the newspapers just like a normal bookmark marking the page where your ad has appeared. You can choose to book a full/half-page ad in this case.
Pointers Ad
4cm x 5 cm
Pointer ad appears on the left-most column of the main page. This small ad appears in 4 cm X 5 cm size.
SkyBus Ad
33cm X 5cm
These ads materialize under the masthead of the newspaper in the main page and are 33 cm in length and 5cm in width
Advertorial Ad
Any Size
Publish an article about your product / service - to be placed alongside regular editorial content. You get to choose your headline, text & visuals.
Why advertise in Financial ?
WHY ADVERTISE IN
Malayala Manorama Financial

?
---
Malayala Manorama initially started as a weekly Malayalam newspaper in 1890 until it turned into a popular Malayalam daily in 1928. This particular newspaper which has 16 editions (10 in Kerala, 4 in other Indian states and 2 from abroad) now sells more than 15 lakh copies every day. The Audit Bureau of Circulations (ABC) states that it one of the most widely circulated newspapers in India, in spite of being a regional language daily. Currently, the newspaper enjoys a readership of over 20 lakhs. Malayala Manorama gained popularity due to its extensive reach amongst the Malayalam speaking masses residing not just in India but also abroad and its outstanding news coverage.
Why Advertise in Malayala Manorama?
Malayala Manorama through its CSR activities has emerged to be what is respectably referred to "A newspaper that has given an Ultimate Gift- Gift of Life" to the people it reaches out to. Therefore, Finance display advertising in Malayala Manorama can be of huge benefit to advertisers, in terms of ROI, sales, attention, and reach.
You can publish a display ad of minimum size 4cmX4cm size in the main newspaper of Malayala Manorama or in any of its supplements. Note that all Malayala Manorama Display ads should be booked 2-3 days before the intended publication.
Apart from this, it has also been recognized as the most popular and widely read Malayalam Newspaper across the whole world.