Book your Avasarangal Ads with Malayala Manorama Instantly Online
The best guide for all job seekers in the state of Kerala is the Malayala Manorama Appointment pullout. Reach out to prospective candidates as the appropriate recruiter with the help of this pullout!!
PUBLISHING DAYS
Booking Deadline
Minimum Size
PUBLISHING DAYS
Minimum Size
Where is Avasarangal published from ?
LOCATIONS
---
Location
Publishing Days
Ad Rate Starting From
Kottayam
Wednesday

Rs.

430 /sqcmBOOK NOW
Kochi
Wednesday

Rs.

635 /sqcmBOOK NOW
Trivandrum
Wednesday

Rs.

425 /sqcmBOOK NOW
Kozhikode
Wednesday

Rs.

295 /sqcmBOOK NOW
Thrissur
Wednesday

Rs.

330 /sqcmBOOK NOW
Kollam
Wednesday

Rs.

275 /sqcmBOOK NOW
Alappuzha
Wednesday

Rs.

265 /sqcmBOOK NOW
Pathanamthitta
Wednesday

Rs.

280 /sqcmBOOK NOW
Malappuram
Wednesday

Rs.

260 /sqcmBOOK NOW
Palakkad
Wednesday

Rs.

270 /sqcmBOOK NOW
Kannur
Wednesday

Rs.

265 /sqcmBOOK NOW
Bangalore
Wednesday

Rs.

85 /sqcmBOOK NOW
Chennai
Wednesday

Rs.

65 /sqcmBOOK NOW
Mumbai
Wednesday

Rs.

80 /sqcmBOOK NOW
Delhi
Wednesday

Rs.

75 /sqcmBOOK NOW
Select a Discount Package

DISCOUNT PACKAGES

---

Malayala Manaroma (All India+ Overseas)

Rs.

3000 / sqcm
Book Now

Malayala Manaroma (All Kerala + Overseas)

Rs.

2900 / sqcm
Book Now

Malayala Manaroma (All India)

Rs.

2800 / sqcm
Book Now

Malayala Manorama (All Kerala)

Rs.

2650 / sqcm
Book Now

Malayala Manorama (Mumbai + Chennai + Bangalore + Delhi)

Rs.

255 / sqcm
Book Now
Innovation Option
ADVERTISING INNOVATIONS
---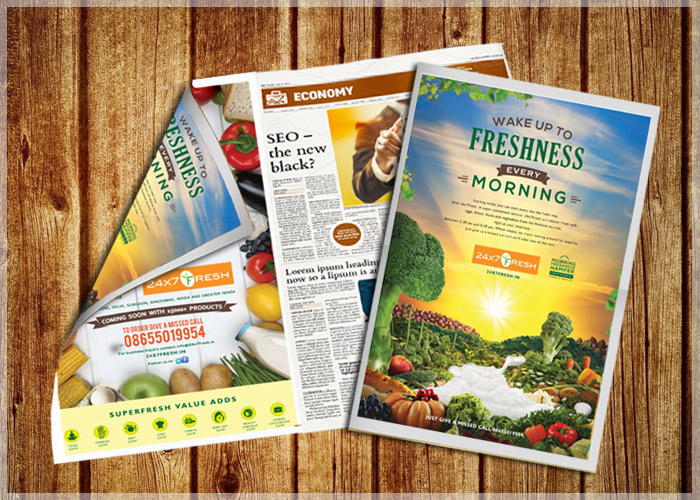 Jacket Full Page Ad
33cm x 52cm
These display ads are placed on the Front Page of the newspaper on both the sides. They are available in the dimensions of 33 cm X 48cm
Half jackets Ad
16.5cm x 52cm
These display ads appear on half of the front page in a newspaper. Half-Jacket ads are available in 16.5 cm X 52 cm dimensions.
Book Mark Ad
3cm x 52cm
Bookmark ads peek out of the newspapers just like a normal bookmark marking the page where your ad has appeared. You can choose to book a full/half-page ad in this case.
Pointers Ad
4cm x 5 cm
Pointer ad appears on the left-most column of the main page. This small ad appears in 4 cm X 5 cm size.
SkyBus Ad
33cm X 5cm
These ads materialize under the masthead of the newspaper in the main page and are 33 cm in length and 5cm in width
Advertorial Ad
Any Size
Publish an article about your product / service - to be placed alongside regular editorial content. You get to choose your headline, text & visuals.
Why advertise in Avasarangal ?
WHY ADVERTISE IN
Malayala Manorama Avasarangal

?
---
If you want to find the best quality of workforce in Kerala, then publishing a Display advertisement in Avasarangal by Malayalam Manorama will ensure that you achieve your target and find, highly educated working professionals from different backgrounds. This Appointment Supplement is a one stop solution for searching for the right candidate who would be a perfect fit for your organization.
Why advertise in Avasarangal?
Advertising in the weekly recruitment supplement-Avasarangal, of Malayala Manorama, can have several advantages as compared to advertising in the main newspaper or other local newspapers of Kerala.
Being the most widely circulated and read Malayalam Daily in India and abroad, the newspaper as well as its weekly supplements ensures a massive reach across among the Malayalam speaking readers
The Appointment pullout of Malayala Manorama, targets the perfect audience for your recruitment ads since it consists of content which is relevant to job seekers and professional seeking better job opportunities
You can publish your ad in Malayalam as well as in English unlike the English dailies popular in Kerala and surrounding areas.
Since it is published on Wednesdays, you can filter out target audience as only serious candidates refer to the supplement to know about the market trend of jobs and for new job options.
So if you do have a vacancy and are looking for the ideal employee then get set and release your display ad in Avasarangal asap!