Sorry, we are unable to fetch the history of past published ads for this section. To check out the entire list of published ads refer to the epaper link.
Place Ad
Looking to Advertise in Malayala Manorama Vaikunta Samaradhana? Get started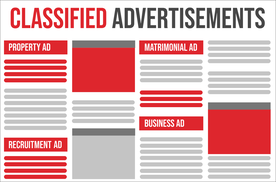 1
Select Ad Type & Location
Click here to select location & start booking.
2
Compose Ad
Enter the details of the ad in the next page.
3
Make Payment
Complete payment online and hassle free.